US Digiweb is the best digital marketing & paid media agency based in Dallas, USA. Our technicians are always ready to assist all businesses ranging from startups, mid-scale to large businesses to give the most return on investment and build dominance in battling the digital environment.
Besides this, we also develop a link between you and your valuable customers by offering the most irresistible sets of services. These services extend over the entire spectrum of the digital landscape. It helps to boost visibility online, generate leads, and reduce customer acquisition costs.
Our agency provides reasonably priced professional digital marketing services such as:
Search Engine Optimization (SEO)
Search Engine Marketing (SEM) Or PPC
Social Media Marketing (SMM)
Our Mission
The company mission is clear; whether you are new to a digital marketing platform or need to breathe a new spirit into your existing strategy, we have the experience and the expertise to guide you. Our goal is to provide solutions by discussing the problems of as many businesses as possible. We effectively develop a solid digital map to grow organic and appealing provisions for customers to increase their sales and bring them the promised results. But we can never accomplish this without your cooperation.
So without any hesitancy and delay, allow us to incorporate our marketing plans with your business needs.
Our Vision
As we are considered the best digital marketing agency, our company vision is lucid. Always endeavors to import innovative solutions to our clients, to ensure their victory by hiring the most skilled person. We maintain trust by assuring open communication, transparency, and honesty, especially in pricing, analysis, and delivery. Our top priority is to make it real what customer envisage about us and make them believe that they executed the right decision by placing their belief in us. The company's main craving is to firmly grasp our reputation amongst the best for delivering guaranteed results. And always keeping our customers gratify, for a prolonged period, to keep hearing amazing feedback from our clients that they have been astounded by our performance.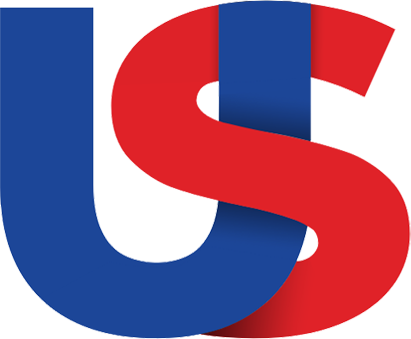 Our Team
US Digiweb has an awesome team and is composed of trustworthy and truly dependable digital industry peoples. We sift through all dimensions in a very attentive way to expand your business and flawlessly blend creativity, strategic thinking, and technology to maximize your company's growth.
Above all, we never jeopardize our work and not negotiate on quality, discipline, and professionalism. Anyone can easily notice a glimpse of this in our practice and the portfolio of  happy clients because we maintain it as a prime preference. We take responsibility for the services and to sustain a decent long-term relationship. Our results are always as real as expected, making us one of the best digital marketing agencies in Dallas, USA.