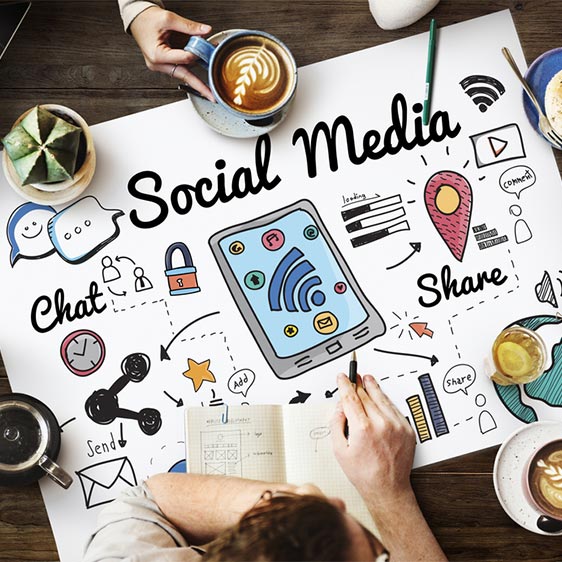 If you are looking for the best Social media packages for your business, regardless of any size, then you are at the right place.
US Digiweb uses Social media to its full advantage and gets the most out of it.
Social Media has an incredibly huge user base. Nowadays, most of the businesses are using it to achieve their modern business goals.
Our experienced Social media marketing experts have mastered and are best in what they do.
Every business is unique in its own way. We focus more on custom strategies and offer customized social media marketing packages according to your wishes and needs.
At US Digiweb, we offer some of the best social media packages at the most affordable rates.
Our Social media marketing strategies leave an epic impact on your targeted audience that lasts for a lifetime.
Grip your online experience, attract qualified traffic Today with US Digiweb.
Social Channels(Facebook, Instagram)
Social Media Audit
Set Up and Optimization Of Business Page/Profile
Page Management
Weekly 3 Posts
Content Calendar
Content Creation
Hashtag Optimization
Advertisment Campaigns ( Ads Payment Not Included ) Upto $50
Monthly Reporting & Goal Evaluation
- - - - - - - - - - - - - - - - -
- - - - - - - - - - - - - - - - -
- - - - - - - - - - - - - - - - -
- - - - - - - - - - - - - - - - -
Social Channels(Facebook, Instagram, Twitter)
Social Media Audit
Set Up and Optimization Of Business Page/Profile
Page Management
Weekly 4 Posts
Content Calendar
Content Creation
Hashtag Optimization
Image Alt Text
Community Management
Social Media Engagement Campaigns
Advertisment Campaigns ( Ads Payment Not Included ) Upto $100
Monthly Reporting & Goal Evaluation
- - - - - - - - - - - - - - - - -
- - - - - - - - - - - - - - - - -
Social Channels
(Facebook, Instagram, Twitter,
LinkedIn, Pinterest )
Social Media Audit
Set Up and Optimization Of Business Page/Profile
Page Management
Weekly 5 Posts
Content Calendar
Content Creation
Hashtag Optimization
Image Alt Text
Community Management
Reputation Management
Social Media Engagement Campaigns
Advertisment Campaigns ( Ads Payment Not Included ) Upto $200
Monthly Reporting & Goal Evaluation
Measure Your Websites Performance
Get Free SEO Audit