First Impressions Are All That Matters
Designing aesthetically-pleasing websites is one thing, and creating impressive websites that lead to greater conversions is another. The latter is a skill that only a few can master – and US Digiweb is one of those.
US Digiweb is a leading web design and digital marketing agency in Plano, Texas offering a variety of personalized solutions for small and medium-sized businesses. With years of experience and an award-winning team, we can take your business to new heights of success without you having to do anything.
Your website plays a significant role in increasing your revenue by folds. From lead generation to persuading customers to buy your product or get in touch with your team, your website plays a role in every step of the customer's journey.
At US Digiweb, we recognize the importance of having a proper website and hence we offer user-friendly and affordable web design services in Plano, Texas that increase conversions, simplify the customer journey, and follow the best search engine optimization (SEO) practices.
Planning to revamp your website and give your business the boost it deserves? You should partner with the best – US Digiweb
Did you know?
94% of a customer's first impressions related to your website's web design
As common as it is to say, "Don't judge a book by its cover," websites are mostly subject to an outstanding level of snap judgments that directly influence your customer's perceptions of credibility.
To set a good first impression, you must create a website that has a long-lasting impact on your customers.
That is why our web designing company in Dallas never compromises your web designing because your first impression is essential to keeping people on your site and getting them to come back and visit your site for another purchase.
US Digiweb
What Services Do We Offer?
Web designing is not as simple as it sounds. It is a broad term that encompasses a number of tasks. Here is a list of services that US Digiweb offers when designing a personalized website for your business in Plano, Texas: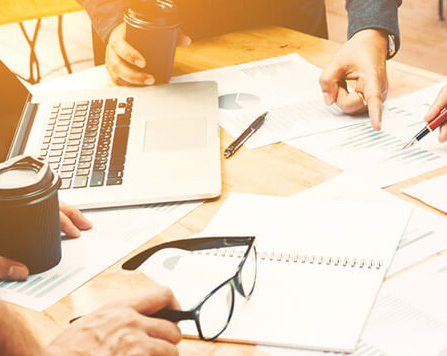 Web Design/Redesign
The focus of a website designing (or redesigning) service is to create a brand-new or enhanced, up-to-date version of your website. By choosing a web design/redesign service, you can expect to receive a website personalized according to your company's requirements.
The pricing for a complete web design/redesign service depends on the following factors:
The style or design of the site
The number of pages and copy for each webpage
Integration of customer management system (CMS)
The need for a database
Creation of a mobile-friendly version of the website
Depending on your budget, our experts will design or revamp your website in a way that matches your brand image and caters to all your requirements.
UX Testing Service
UX testing is the process of testing different aspects of user experience to determine the most suitable way for a website and its elements to interact with its audience. For those who don't know, UX testing service has an immense payoff, with an average return on investment (ROI) of $100 for every $1 invested.
Want to speak with
an SEO strategist?
UX testing is a 3-step process that involves the following steps:
Audit, which involves reviewing every feature of your website
Analysis, which involves gathering and analyzing data and looking for areas of improvement
Implementation, which involves presenting recommendations and implementing them
It is important to note that not every web designing agency implements the suggestions it offers. This is why it's best to view or discuss the deliverables beforehand. You can view US Digiweb's list of services here
Landing Page Design
If you're planning to run a pay-per-click (PPC) campaign on your website, then you need a compelling and thoughtfully designed landing page. Without it, users will probably end up going back from the website and your campaign will be of no use.
This is why you should partner with a company like US Digiweb that knows its way around PPC campaigns and can design landing pages that include the following:
Responsive design
Call tracking
Conversion tracking code
Proper market research
UX testing
With these features, you will be able to reap the full benefits of your landing page design and PPC campaigns.
Rapid Web Design
For many fast-paced companies as well as those that are entirely dependent on their website, it's not feasible to wait for months for web designing/redesigning as it results in loss of revenue. For such companies, US Digiweb offers rapid web design services in which we promise to provide you a full-fledged website in just 30 days!
Why Choose Us
Most agencies usually charge extra for quicker turnaround times, but US Digiweb offers cost-effective rapid web design solutions for small and medium-sized businesses. We have a series of templates that can be personalized to fit your individual requirements.
If you're short on time, partner with an agency like US Digiweb that can deliver at the time they promised – not someone who jeopardizes your work by missing deadlines.
Measure Your Websites Performance
Get Free SEO Audit